Hallmarkchannel.com Very Merry Giveaway
31 DAYS
Win Cash
80.8K+
You can do multiple entries on daily basis.
From : October 23, 2020, 12:00 am
To : December 27, 2020, 11:59 pm
<![endif]--> <![endif]-->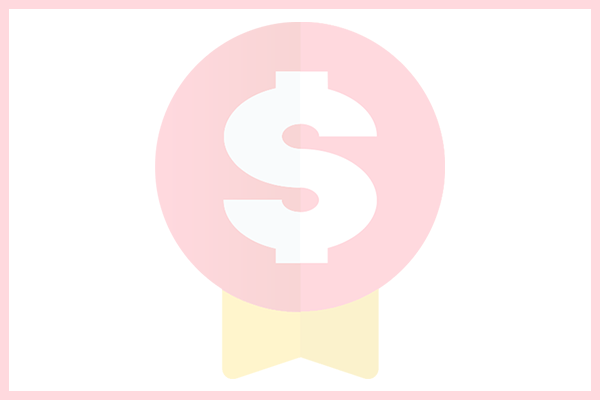 Sweepstakes is posted on :
Win Type :
Cash
Total ARV Value :
$80756
Entry Type :
entries on daily basis.
Difficulty Level :
Very Easy ( 3 out of 10 )
Christmas is still 2 months away! But Every year countdown for Christmas begins too early at Hallmark Channel to make your holiday season merrier and brighter. Now, celebrate your holiday traditions with Hallmark to make it a special occasion of your life because they are giving you chance to win amazing and unbelievable Christmas special gifts for you and for your friends daily till December 27 in its Very Merry Giveaway. The winning opportunity does not end here; you have an also chance to win a Grand prize of $10000 cahs for you and $10000 for your friend to spend as your heart desires. So, be hurry and enter daily to boost your chances of winning.
Limit: The minimum age to enter the Sweepstakes is 18 years. You have a daily chance to get an entry into the promotion.
How to Enter:
Visit www.hallmarkchannel.com/christmas/hallmark-channels-very-merry-giveaway and follow the instructions to complete and submit the entry form with all requested details.
Bonus Entries:
Once you submit your entry, you will earn bonus entries via Twitter and Pinterest. To earn additional entries, you have to share your entry on Twitter or Pinterest with #GiveawayEntry hashtags and receive one entry daily into the grand prize drawing.
Drawing dates:
Grand Prize Drawing: on or about January 31st, 2021
Daily Prize Drawing: All 806 winners will be selected randomly on or about January 22nd, 2021 from all eligible Entries.
Prizes:
Grand prize: Winner will receive $10000 Cash for them or $10000 cash for his/her friend in form of a check.
(806) Daily Prizes: Each winner will receive 2 (two) prizes, 1 for them and 1 for a friend.
October 23 (2): Hallmark Channel Movie Watch Kit. (ARV: $161.92)
October 24 (10): Hallmark Channel Countdown to Christmas Book. (ARV: $28)
October 23 (everyone wins): Chapter 1 Excerpt of Christmas Charms. (ARV: N/A)
October 26 (1): Chocolate Giftset. (ARV: $200)
October 27 (1): Wines That Rock Joy Guitars & Wine Vouchers. (ARV: $690)
October 28 (5): Republic of Tea Advent Calendars. (ARV: $24)
October 29 (25): Hallmark Movies Now Annual Subscriptions. (ARV: $119.98)
October 30 (1): Dayspring Geometric Prize Pack. (ARV: $306)
October 31 (5): Hallmark Channel Tote bag & T-Shirt Set. (ARV: $99.99)
November 1 (5): Fab Fit Fun Box. (ARV: $99.98)
November 2 (5): Shutterfly Giftcards- Presented by ValPak. (ARV: $1,000)
November 3 (2): Little Free Library Giveaway. (ARV: $700)
November 4 (5): Drybar Mix and Mingle Styling Kit. (ARV: $398)
November 5 (1): Cariloha Classic Bedding Suite. (ARV: $6,000)
November 6 (1): McCormick Stock-the-Pantry Baking Collection. (ARV: $129.90)
November 7 (10): HC Ugly Sweater & Beanie Combo. (ARV: $159.96)
November 8 (20): HC Monopoly. (ARV: $38)
November 9 (1): Hallmark All Occasion Cards with Card Organizer. (ARV: $59.98)
November 10 (5): Vintage Popcorn Maker. (ARV: $88.92)
November 11 (500): Hallmark Channel Snowman Keepsake Ornament. (ARV: $31.98)
November 12 (1): Crayola Very Merry Giftset. (ARV: $200)
November 13 (1): Chocolate Giftset. (ARV: $200)
November 14 (everyone wins): Sneak Peak: Christmas in Vienna. (ARV: N/A)
November 15 (5): Hallmark Channel Fuzzy Socks. (ARV: $29.98)
November 16 (5): Rubbermaid® Easy Find Lids. (ARV: $109.94)
November 17 (5): Hallmark Keepsake Ornament Very Merry Giveaway. (ARV: $112)
November 18 (5): Hallmark Channel Pillow Set. (ARV: $129.96)
November 19 (5): Sam's Club Giftcards Presented by ValPak. (ARV: $1,000)
November 20 (10): Hallmark Publishing "Wrapped in Christmas Joy" Signed Book. (ARV: $31.98)
November 21 (everyone wins): Sneak Peak: Nashville Christmas Carol. (ARV: N/A)
November 22 (1): Light-Up Gingerbread House. (ARV: $313.98)
November 23 (1): Drinkworks: The Drinkmaker. (ARV: $598)
November 24 (everyone wins): Sneak Peak: A Christmas Tree Grows in Colorado. (ARV: N/A)
November 25 (5): Hallmark Channel Dear Santa Decorative Sleigh. (ARV: $69.98)
November 26 (5): Hallmark Channel Movie Marathon Blanket. (ARV: $59.98)
November 27 (1): Wines That Rock Jingle Guitars & Wine Vouchers. (ARV: $690)
November 28 (1): Hallmark Channel Flower Subscription. (ARV: $278)
November 29 (everyone wins): Sneak Peak: If I Only Had Christmas. (ARV: N/A)
November 30 (7): Hallmark Channel Sweater & Ankle Socks Set. (ARV: $99.96)
December 1 (1): Dayspring Hallmark Movie Prize Pack. (ARV: $274)
December 2 (5): Lean Cuisine: 1 Month Free of Lean Cuisine Entrees. (ARV: $200)
December (5): Rubbermaid® TakeAlongs Meal Prep. (ARV: $119.94)
December 4 (1): Hallmark Christmas in Evergreen Merch. (ARV: $157.92)
December 5 (everyone wins): Sneak Peak: Christmas in Evergreen. (ARV: N/A)
December 6 (10): Hallmark Channel 2-pack Wine Tumbler Set. (ARV: $39.98)
December 7 (5): Rubbermaid® Brilliance® Pantry. (ARV: $119.98)
December 8 (25): SiriusXM Service Cards. (ARV: $100)
December 9 (1): Chocolate Giftset. (ARV: $200)
December 10 (5): Hallmark Channel Slippers. (ARV: $25.98)
December 11 (1): McCormick® Stock-the-Pantry Baking Collection. (ARV: $129.90)
December 12 (10): Hallmark Channel 2-pack Wine Glass Set. (ARV: $39.98)
December 13 (10): Hallmark Chanel Tea Towel. (ARV: $25.98)
December 14 (5): Hallmark Channel Puzzle. (ARV: $39.98)
December 15 (1): Hallmark Publishing Book Bundle. (ARV: $371.76)
December 16 (1): Hallmark Gift Wrap Kit. (ARV: $56.84)
December 17 (5): Rubbermaid® Brilliance Glass. (ARV: $109.96)
December 18 (1): Chocolate Giftset. (ARV: $200)
December 19 (1): Very Merry Carousel. (ARV: $179.98)
December 20 (10): Hallmark Channel #1 Fan Sweatshirt. (ARV: $79.98)
December 21 (1): Hallmark Flower Happy Hearts Plant. (ARV: $90)
December 22 (10): Hallmark Channel Branded Candle. (ARV: $79)
December 23 (12): Republic of Tea 2-pack. (ARV: $24.76)
December 24 (1): Hallmark Channel Fan Pack. (ARV: $125.92)
December 25 (20): HC Monopoly. (ARV: $38)
December 26 (1): Hallmark Channel DVD Set. (ARV: $180)
December 27 (2): Hallmark Channel Serving Set. (ARV: $95.96)
<![endif]--> <![endif]-->
ADVERTISEMENT
YOU MIGHT ALSO LIKE
<![endif]--> <![endif]-->