Sweepstakes is closed.
Win Cash
Sweepstakes is easy
$5,000
Sweepstakes is posted on :
Sweepstakes is available between :
18 October 2011 - 8:32am
-
18 November 2011 - 11:59pm
Local :
U.S. and Canada
ADVERTISEMENT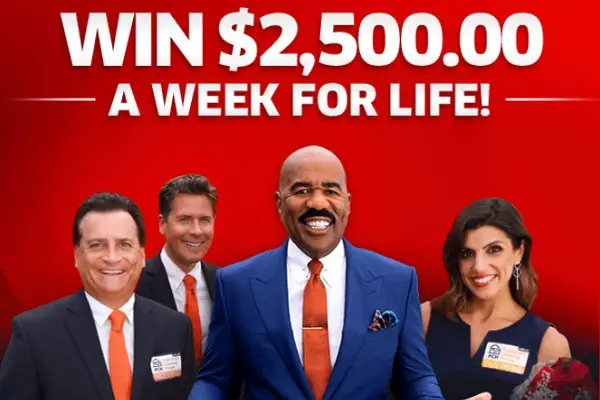 What are you doing to achieve milestone of being a millionaire? Some individuals begin their own business, while some purchase lottery or play on a game show. But Publishers Clearing House (PCH) has offered a little different and interesting way to be wealthy for US and Canada residents through $5,000 A-Week-For-Life SuperPrize Giveaway no. 1400. By this way, you could become a multi-millionaire this November. Don't wait any longer, hurriedly confirm your entry in the PCH's amazing giveaway and catch an opportunity to win superprize of $1 million instantly plus $5,000 a week for life in just weeks.
Limit: One online entry is allowed per day per individual and per e-mail address for each separate online promotion unless otherwise specified.
To be eligible for $5,000 A-Week-For-Life SuperPrize (Giveaway No. 1400), visit pch.com and follow the instructions to advance on the online entry form page. Fill out and submit the entire entry form and get entry into this Giveaway.
A timely entrant who has the number that matches the winning number of Giveaway No. 1400 will become the winner and receive lump-sum payment of $1,000,000 Cash and $5000 A-Week-For-Life.
ADVERTISEMENT
You might also like :